Recommended OG Image size: 1200px x 627px
The great resignation is upon us. With unprecedented employee movement happening right now, it's never been a better time to relook at your own talent acquisition process.
Our free Recruitment Foundations eGuide will take you through each stage of the recruitment process with best-practice advice. So you can successfully attract and retain the best talent, as well as providing an excellent candidate experience overall.
Our eGuide will take you through the following stages:
Plan
Create well-thought-out plans for successful recruitment outcomes.
Attract
Develop a strong EVP, create attractive adverts, and select the right promotional channels.
Select
Select the top candidate by clearly understanding what you want.
Engage
Provide offers of employment, conduct checks, and send through employment contracts.
Onboard
Onboard new starters into your organisation.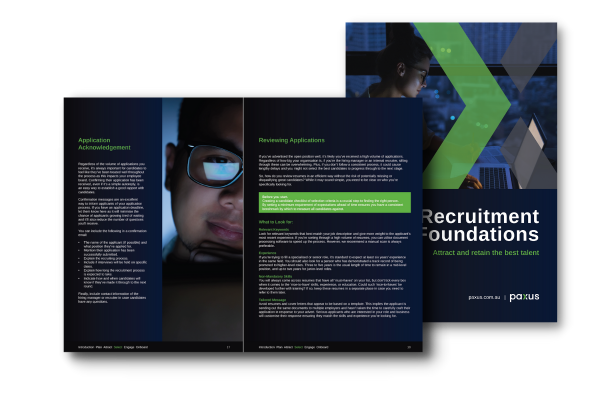 Fill out the form below to receive your free copy of our Recruitment Foundations eGuide.
​